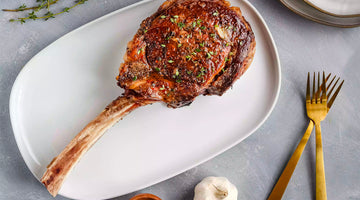 Tomahawk Rib-Eye Steak
If there's a steak that resembles cave-man food, it is the tomahawk rib-eye. Also called a cowboy steak, the tomahawk...
Perfect Filet Mignon for Two
Filet mignon is the most tender cut of beef you can buy, and doesn't require fancy seasonings – coarse salt and fresh...